With great success and for the fourth consecutive year, El Centro Hispano, in alliance with Enlace Latino held a series of forums with candidates titled: Your Vote is Power. The four other non-partisan community forums in North Carolina allowed the Latino community to learn about the proposals and political positions of the candidates on topics such as security, housing, transportation, immigration, education, health and others. 
1.- Carrboro City Council on September 27 at 6 p.m. in a virtual mode via Facebook Live from El Centro Hispano
2.- Chapel Hill City Council on October 4 at 6:30 p.m. in a virtual mode via Facebook Live from Enlace Latino
3.- Durham City Hall on October 21 at 6 p.m. at the El Centro Hispano offices in Durham, NC
4.- Durham City Council on October 25 at 6:30 p.m. at the El Centro Hispano offices in Durham, NC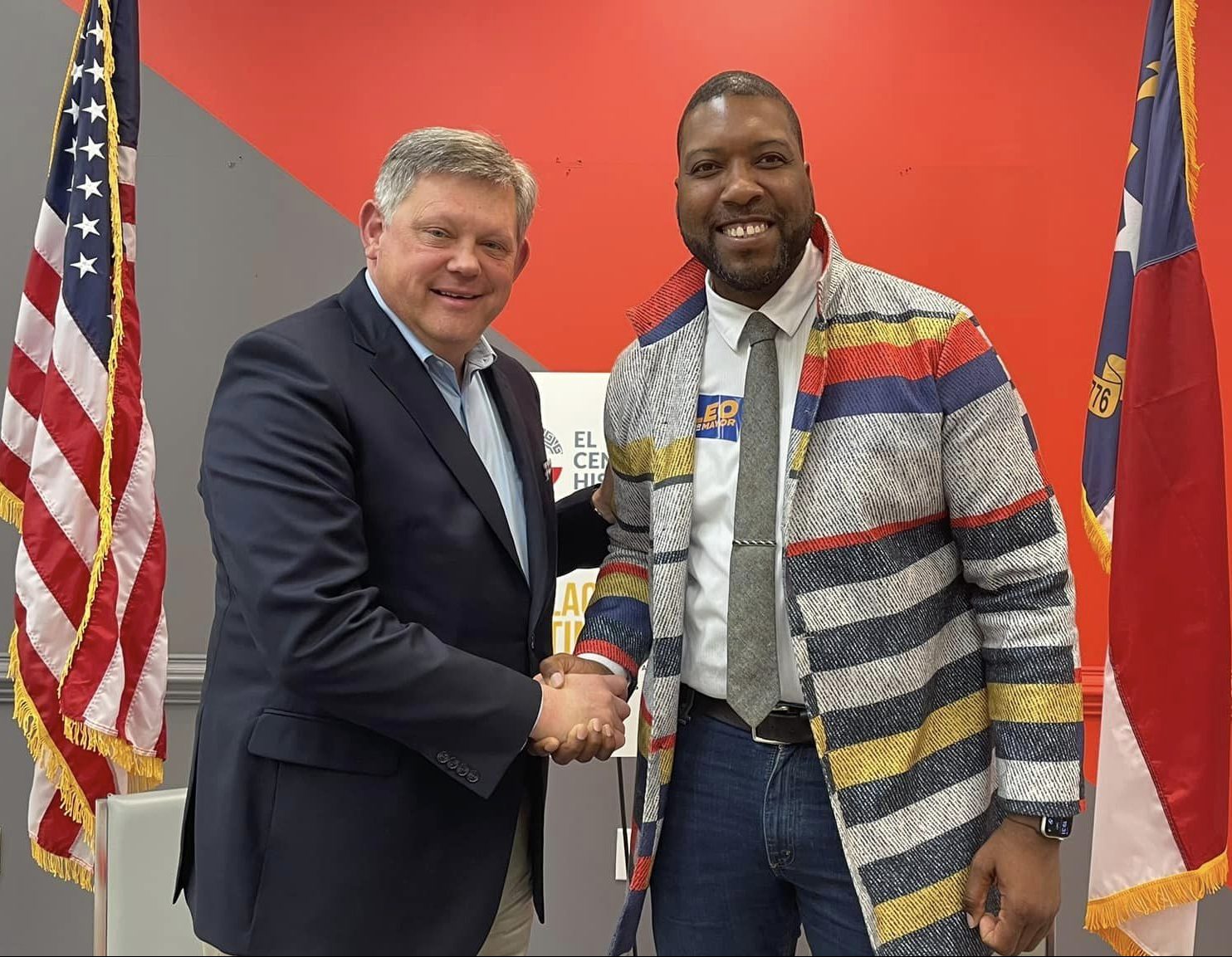 On October 21, from 6:30 – 7:30 p.m., the two final candidates for Mayor of Durham NC met with the Latine community in the Candidate Forum: "Your Vote is Power" at the offices of El Centro Hispano. The current councilor, Leonardo Williams, who obtained 12,083 votes (51%) in the primaries for Mayor, and Mike Woodard current Democratic state senator with 6,843 votes (29%), listened to the main concerns and needs of their potential voters.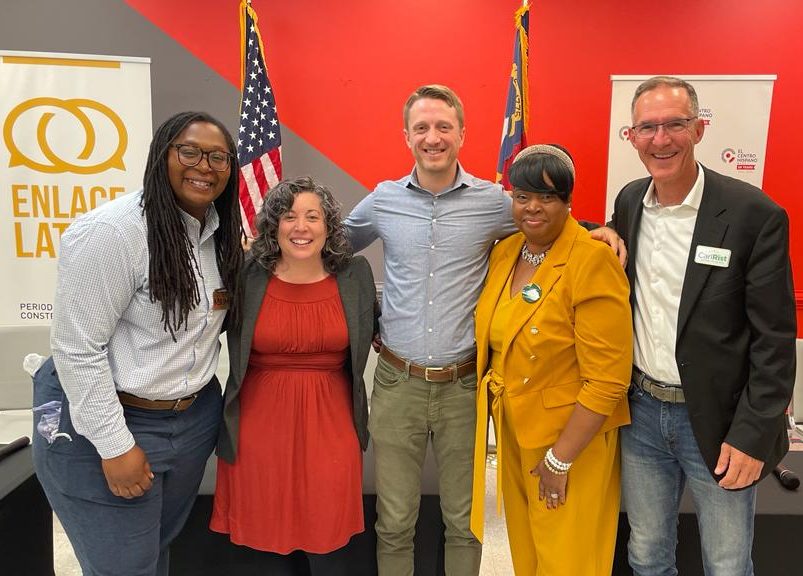 As part of this forum series, on October 25, Durham City Council Candidates, Nate Baker, Khalilah Karin & Carl Rist, as well as Javiera Caballero and Monique Holsey Hynan, these last two current women Councilors seeking re-election had the opportunity to hear the main concerns from Latine community.
In the non-partisan and bilingual forum lasting one hour, moderators Mario Alfaro, Legislative Liaison of El Centro Hispano, and Claudia Rivera Cotto, Political Reporter of Enlace Latino, asked the same questions to all the candidates. These questions were compiled from the main concerns of the community and others were asked by the audience. The candidates had the same opportunity to answer the questions and comment on the answers of their opponents.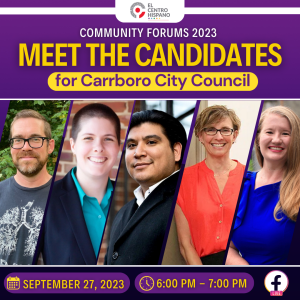 Jason Merrill, Catherine Fray, Eliazar Posada, April Mills and Stephanie Wade participated in the virtual Carrboro City Council Candidates forum on September 27.
Currently, more than 35 million Hispanics are eligible to vote in the United States. The Latine vote is the second largest in the American electorate. Statewide, more than 7.3 million voters have registered to date, according to the North Carolina State Board of Elections, nearly 300,000 of whom are Hispanic.
###
About El Centro Hispano: 
El Centro Hispano is a Latino non-profit organization dedicated to strengthening the community, building bridges, and promoting equity and inclusion. For any inquiries please contact: media@elcentronc.org or (919) 601-3201
About Enlace Latino NC:: 
Enlace Latino NC is North Carolina 's first nonprofit Spanish-language digital news organization. For any inquiries please contact: walter@enlacelatinonc.org