El Centro Hispano's Education Department has a tutoring program that is dedicated to supporting many parents and students who were struggling with virtual classes in 2020 without enough resources. As the need for academic assistance continues to be essential during these times, through our tutoring program we are able to strengthen the reading, writing, language, and math skills of children in grades K-12.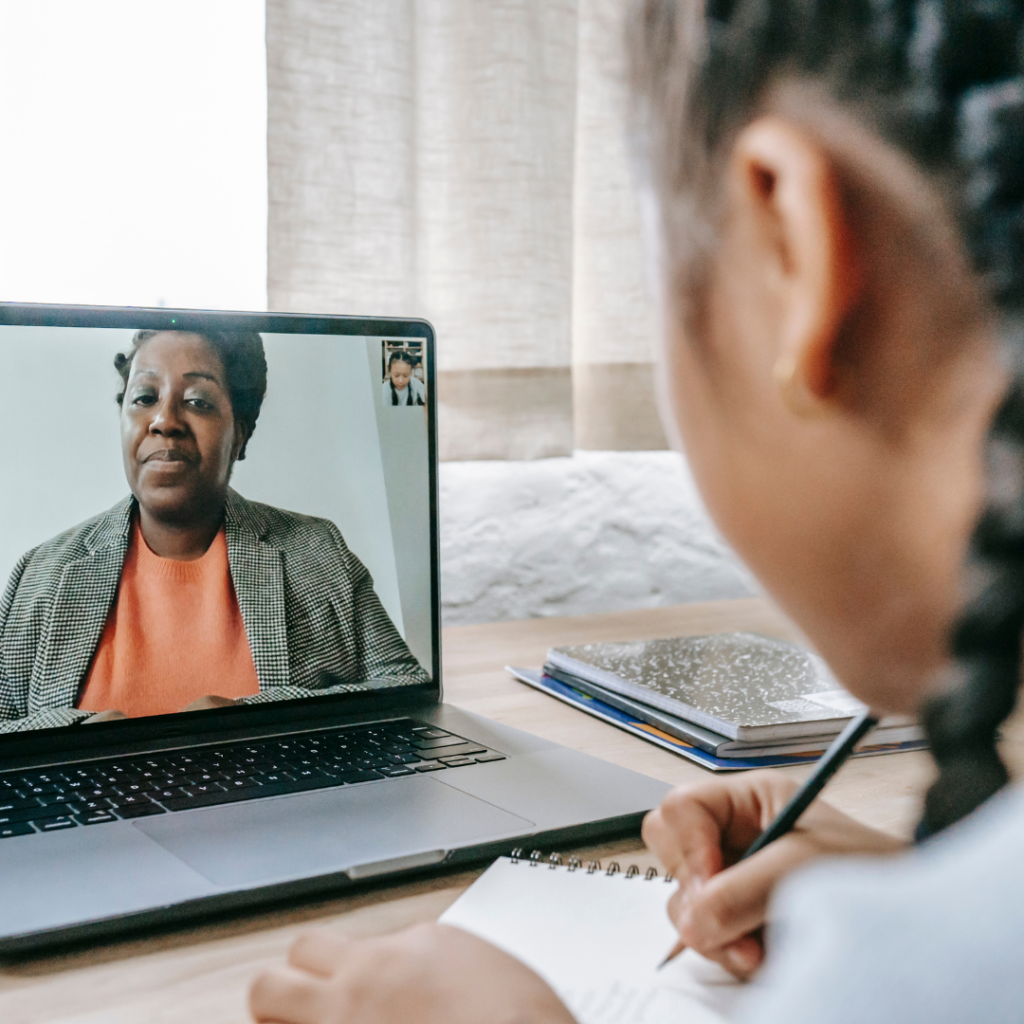 What Tutors and Prospective Tutors Should Know
We need tutors who can commit to one hour with their students every week till May 2022.

All sessions will be virtual at a time that fits your schedule and your student's schedule. You are welcome to split your hour into multiple sessions if that works best for you and your student. We are seeing the most need during weekday afternoons, but we also have students who have requested mornings and weekends. You do not need to speak Spanish to be a tutor, however bilingual tutors are needed to work with students who are not proficient with English; and tutors who know some Spanish can communicate more easily with parents.
Tutors meet with their paired students via Zoom or Google meeting. They work with their paired students and help them practice reading and math, and serve as positive mentors. If tutors need support, parents are available during all tutor-student meetings. 
​
Tutor Registration Forms
In order to be paired with a student, all tutors must attend a virtual orientation session. After you have attended an orientation, we'll match you with a student based on your availability and you'll have the chance to request to be paired with a specific student (if applicable).
All prospective tutors must complete the following:
Filling out the interest form is the first step to becoming a tutor.

Afterwards you will

be invited to an orientation session via ZOOM. 
If you know of anyone or any group who would be interested in tutoring, please tell them about us and share our info. If you know families with K-12 students that need help, please have them send us the following information: name of student, age, subject where they need help, and time available for tutoring, or fill out this form: ​​https://bit.ly/Tutorías-con-El-Centro-Hispano.
I hope to "see" you at our next Zoom orientation, but feel free to email us with any questions beforehand.
Next Orientation Session:
Fri, Feb 25 @ 1pm & Wed, Mar 2 @ 6pm
Sign up here: https://bit.ly/ECH-TUTORS