Today, El Centro Hispano was honored to host U.S. Trade Representative Katherine Tai for a significant discussion with the Latino leadership in the North Carolina Triangle area. Ambassador Tai is a distinguished member of President Joe Biden's cabinet and serves as the principal trade advisor, negotiator, and spokesperson on U.S. trade policy.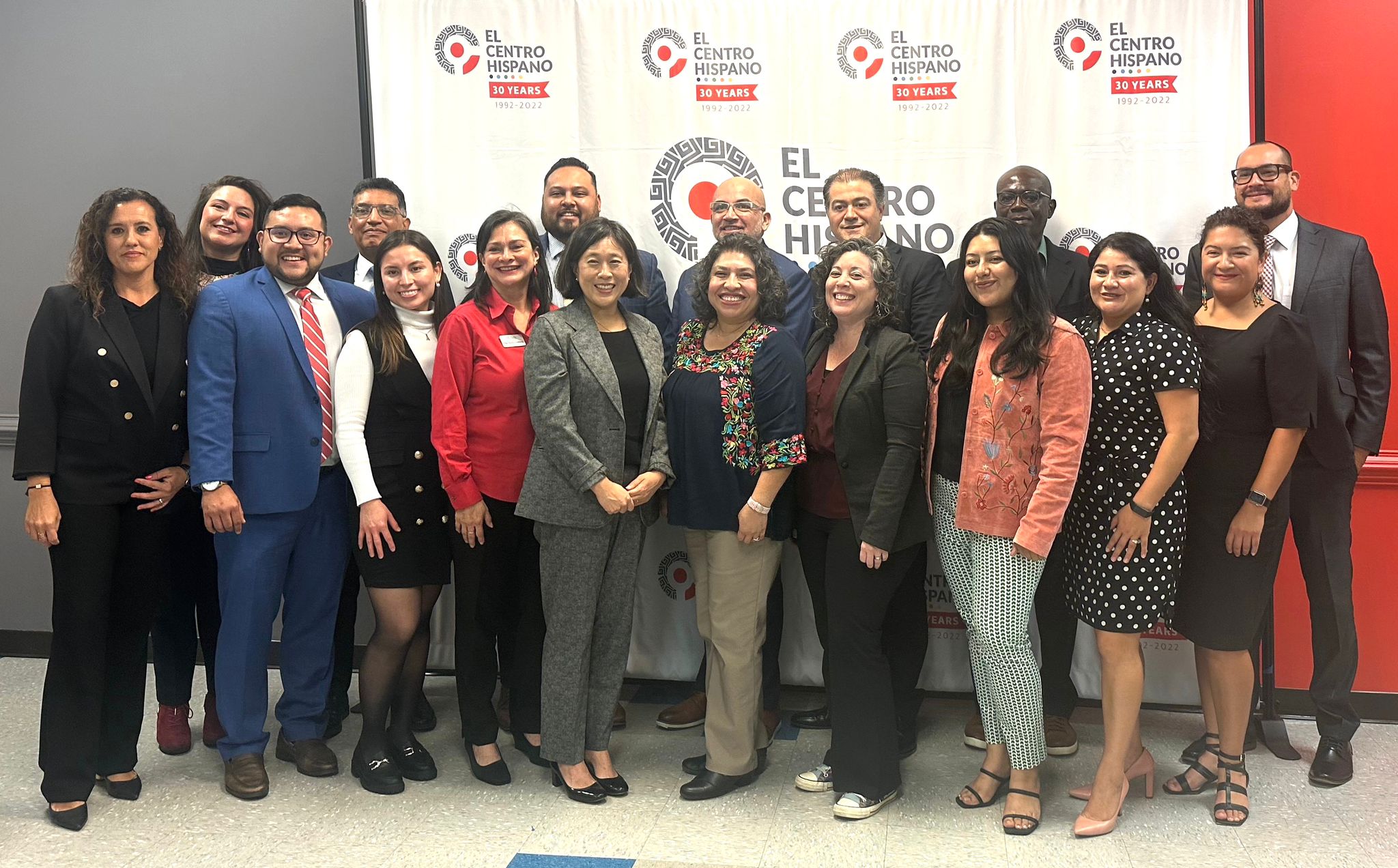 The visit behind closed doors offered a chance for meaningful dialogue around the cultivation of vibrant, empowered communities, focusing on investment in community development, education for the workforce, and the promotion of expansive opportunities. It provided a unique opportunity for local Latino leaders to exchange ideas and viewpoints with Ambassador Tai on these critical issues affecting our communities, potentially influencing national policy and priorities.
Ambassador Tai graciously took time out of her demanding international schedule to engage with and understand the perspectives and needs of our community. Her willingness to connect with the local Latino leadership underscores the Biden Administration's commitment to inclusivity and comprehensive representation in shaping the nation's trade and economic strategies.
Former state representative, Ricky Hurtado, moderated the discussion and facilitated this enriching opportunity for dialogue. His dedication to fostering connections and opening avenues for conversation between local leaders and national representatives is deeply appreciated by El Centro Hispano.
This convening allowed for the sharing of ideas, experiences, and aspirations, contributing to the collaborative effort to build stronger, more resilient, and inclusive communities. It has been a pivotal moment for El Centro Hispano and the broader Latino community in the North Carolina Triangle area, highlighting the potential for united progress and enhanced mutual understanding.