In partnership with UNIDOS US, formally known as NCLR (National Council of La Raza) we are implementing an online platform for our community to register to vote.
This platform helps them fill out a national voter registration. Following the prompts, the website will pre-fill the registration form and email them as a pdf for them to print, sign and mail in.
Should they not have a printer, they can select the option to have the form mailed to them. They will then receive an envelope in the mail with their pre-filled national voter registration form ready to sign, an envelope addressed to their Board of Elections with their return address and a pre-paid stamp. They will only have to sign the document, put in the envelope and put in their mailbox.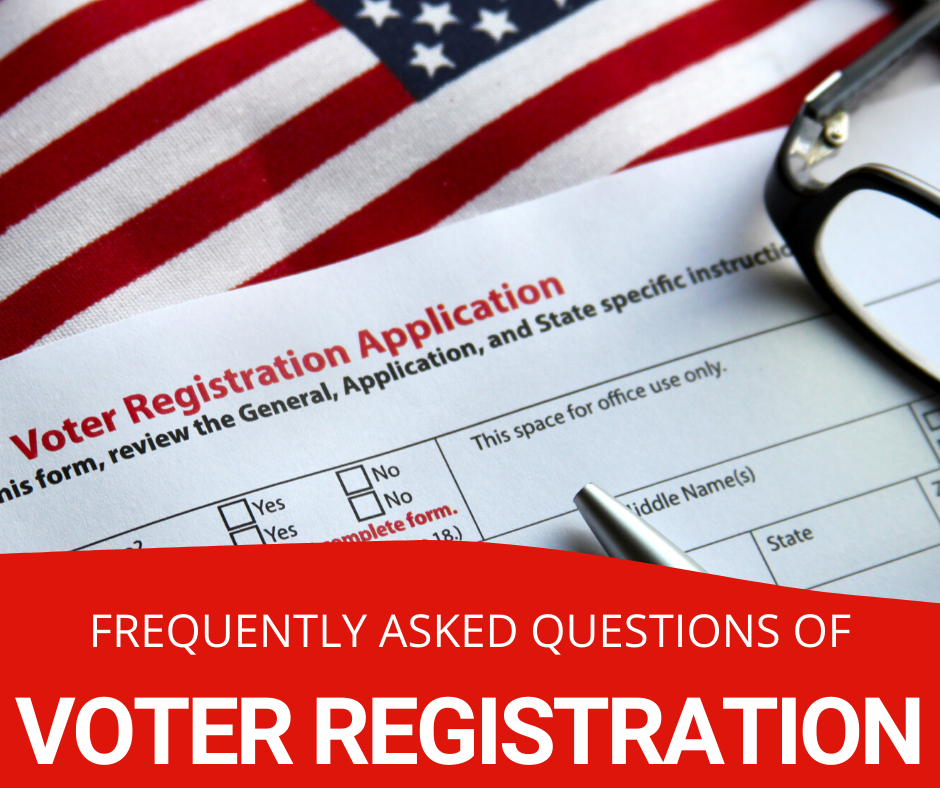 Are photo ID's required?
No, voters are not required to show a photo ID in order to vote.
Only first time voters that do not have a driver's license or the last 4 of the SSN at the time of registration may be required to show a photo ID or copy of utility bill, bank statement, paycheck or government document, when casting their first ballot. The document must show the voter's name and address, or provide a copy of those documents if voting by mail and the info has not been provided yet.
Is online registration available?
Only the DMV is allowing those with an NC driver license or DMV issued ID to register online but the registration process may be irritating to some.
The BecomeAVoter link makes it an easier and faster registration process, https://www.becomeavoter.org/?partner=26429&source=209582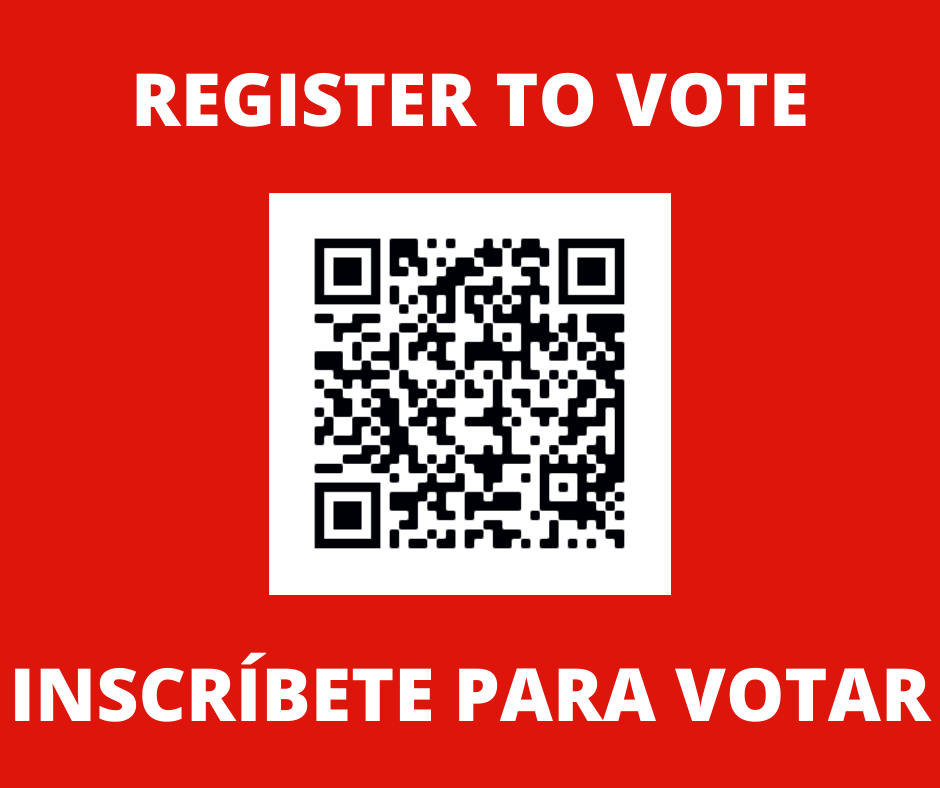 Can any address be used to register?
No, the address must be considered residential and where the voter is residing in. A P.O. Box address would not qualify as a person cannot live there.
Also, the person must have lived at the address for at least 30 days before the election date, in order to vote at that address's districts.
When does a voter registration have to be updated?
A registration must be updated when there is a change of name, address, or party affiliation.
If the move is temporary (students going to college or military service for example), they can register where they currently live, return home to vote, or request an absentee ballot.
Does the address have to match the address on the ID?
No, you can register at your current address even if the ID has not been updated. Although, we recommend you update your ID within 30 days of moving.
Can someone with a felony register vote?
Yes, if the person is not currently serving a felony sentence, including probation, parole, or post-release supervision.
Can people who are experiencing homelessness register to vote?
Yes, a shelter address or where the person stays most often can be used at the time of registration.
Can someone who is not 18 register?
Only citizens who are 16 or 17 years of age can pre-register in North Carolina. They will not be able to vote until they reach 18 years of age, but they will automatically receive their voter registration card prior to the election they will be able to vote in.
What is an absentee ballot?
An absentee ballot is a vote that you can send by mail. No excuse is required to send an absentee ballot. An absentee ballot must be requested by a voter, voter's near relative or legal guardian, or any member of a multi partisan assistance team authorized to assist voters. Ballots will begin to be mailed 60 days before the general elections.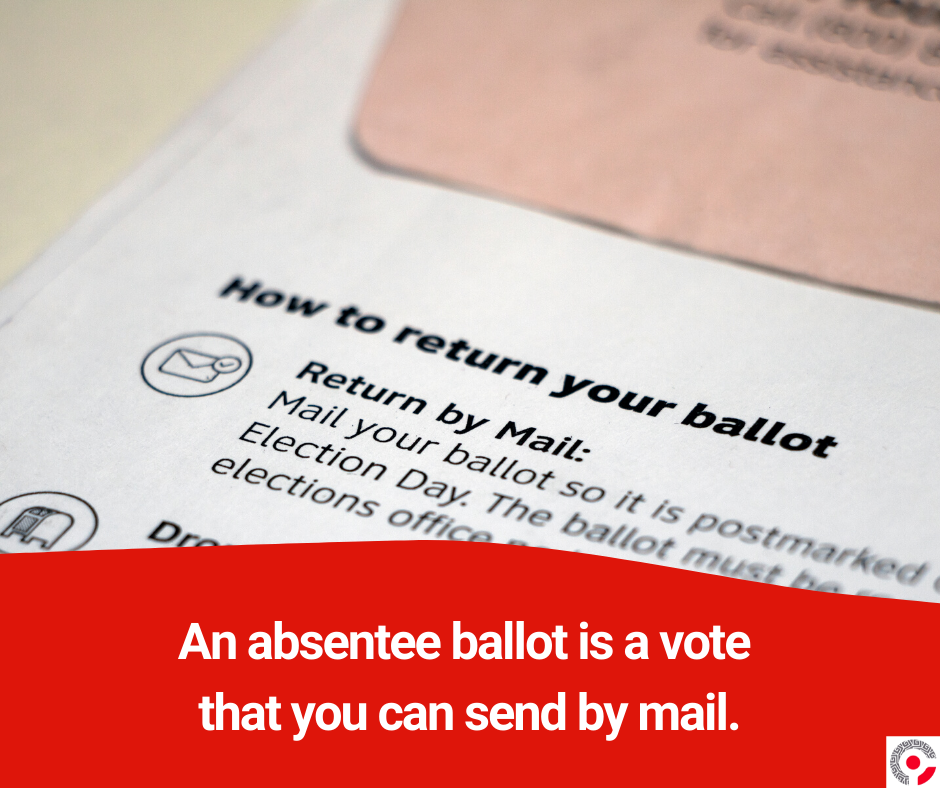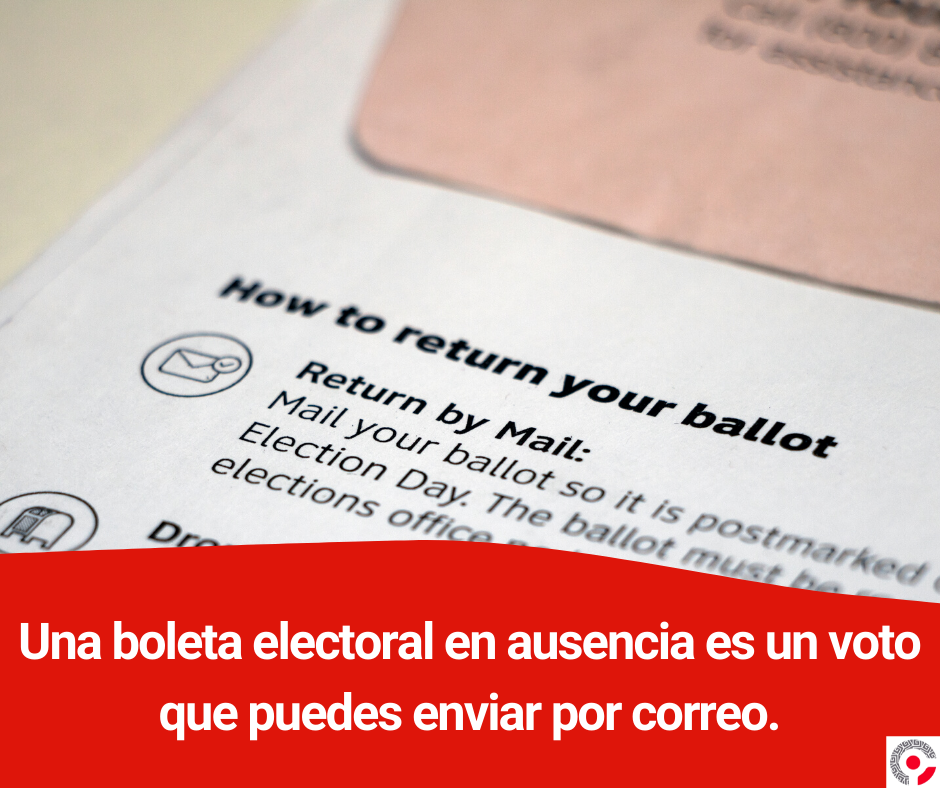 How can the forms, voter registration or absentee ballot request,  be submitted?
The completed absentee ballot or voter registration may be emailed, faxed, mailed or hand-delivered to the voter's County Board of Election before the established deadlines. Yet, first time registrants must mail or deliver the application in-person
Can I sign for someone on the registration from?
No, only the person registering can sign their own form. You can assist with everything else.
What are the 2020 election deadlines?
Voter registration deadline: Oct 9, 2020
Early voting: Oct 15th – Oct 31st
Absentee Ballot request deadline: Oct 27, 2020
Deadline to return completed absentee ballots: Nov 3, 2020
Election day: Nov 3rd, 2020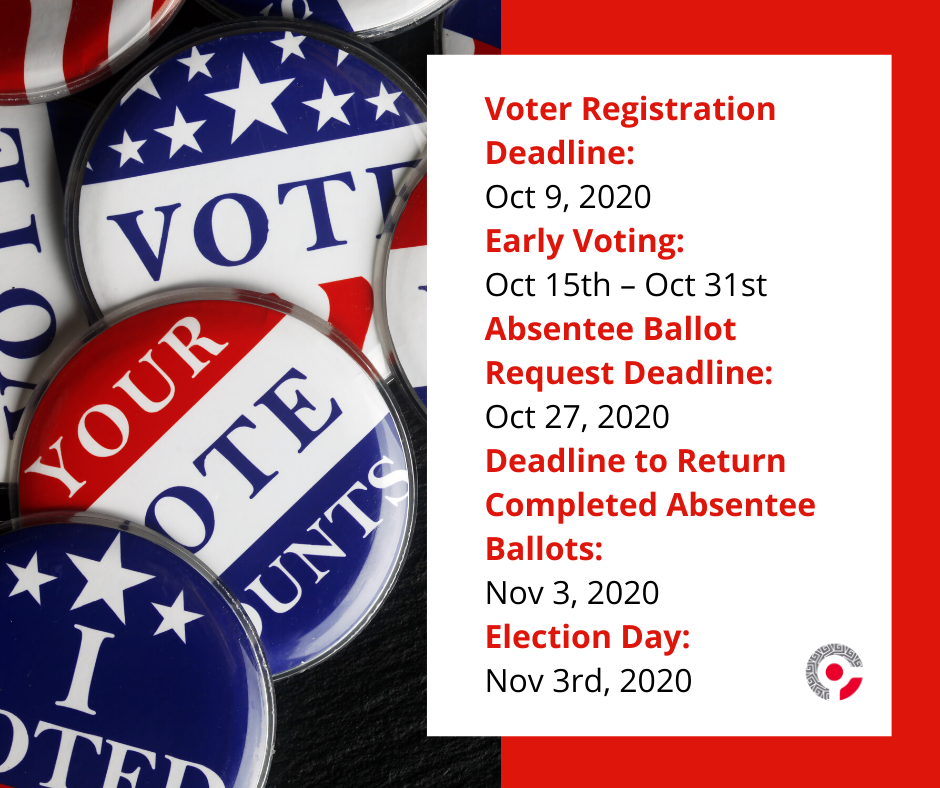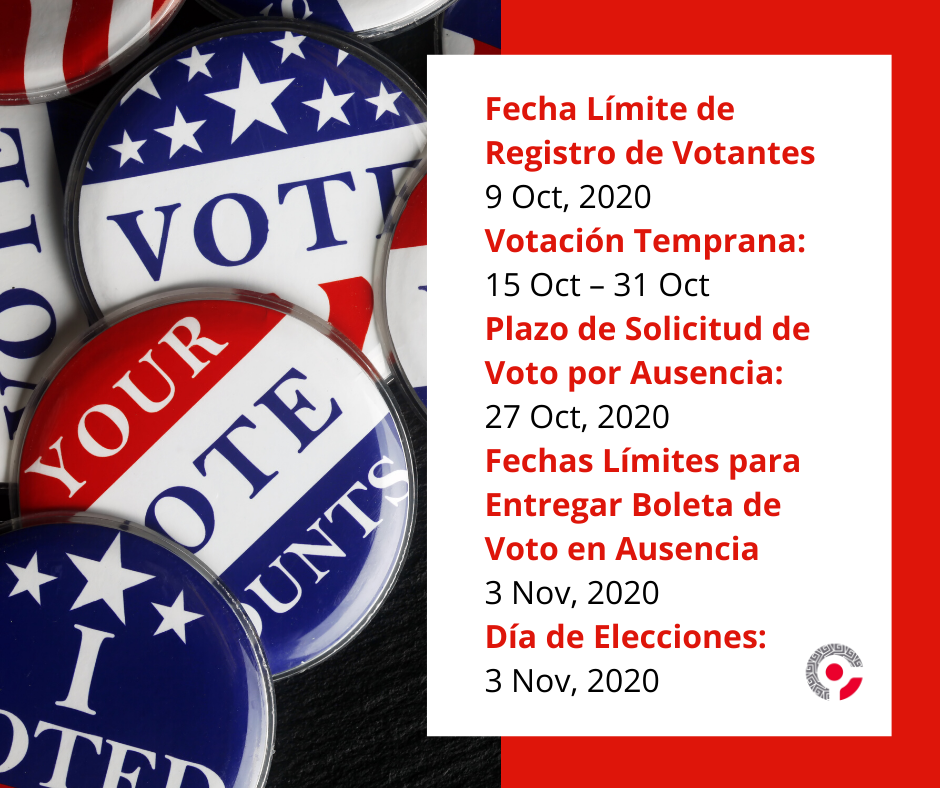 Where can I see if I am registered and where I go vote?
Anyone can go to the Voter Search website to ensure they are a registered voter at  https://vt.ncsbe.gov/RegLkup/.Voters can also look up their polling place, place to go vote on election day, https://vt.ncsbe.gov/PPLkup/