"Building partnerships with health providers is what we do to better serve our Community", María Sánchez, Health Promotion Coordinator of El Centro Hispano, overseeing the Health Window of the Consulate of Mexico and Mobile Unit.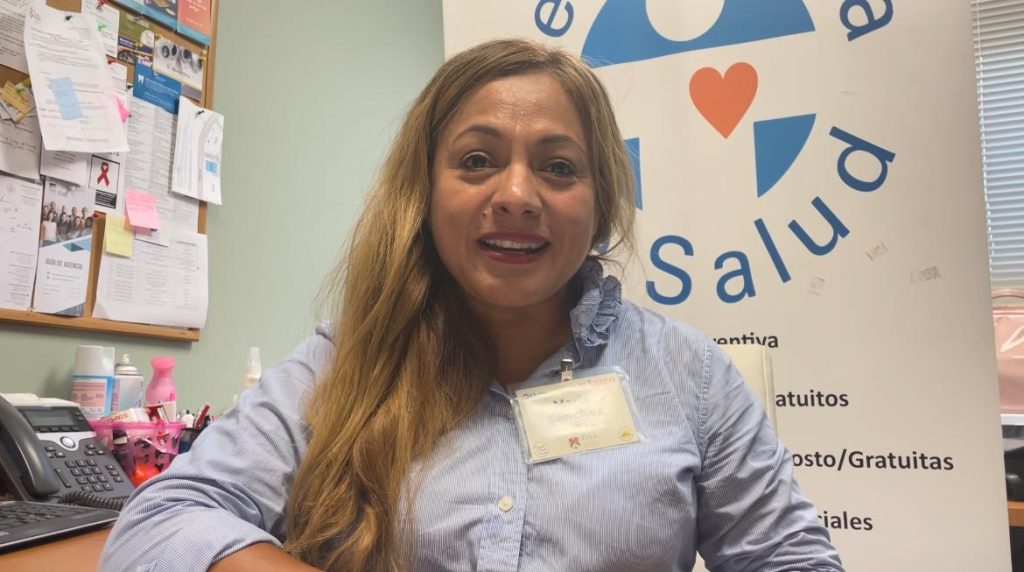 Strategic Health Alliances
Preventing our immigrants from ending up in an emergency room is one of María Sánchez's key objectives. As the Health Promotion Coordinator of  El Centro Hispano, she has been tirelessly working since the end of 2019 to establish strategic alliances that have increased the supplies, quality and number of health providers serving our Hispanic, Latino, Latinx community in North Carolina and South Carolina.
In this edition, we want to highlight her important work. "We know that it is difficult for our community to have health insurance due to high costs. Thus, we offer the Window Health – Ventanilla de Salud – to provide preventive services, ranging from blood pressure checks, weight and height measurements, glucose testing, monthly vision exams, cholesterol checks, tetanus shots, mental health information, addiction prevention, and Covid and Flu vaccines" indicated María.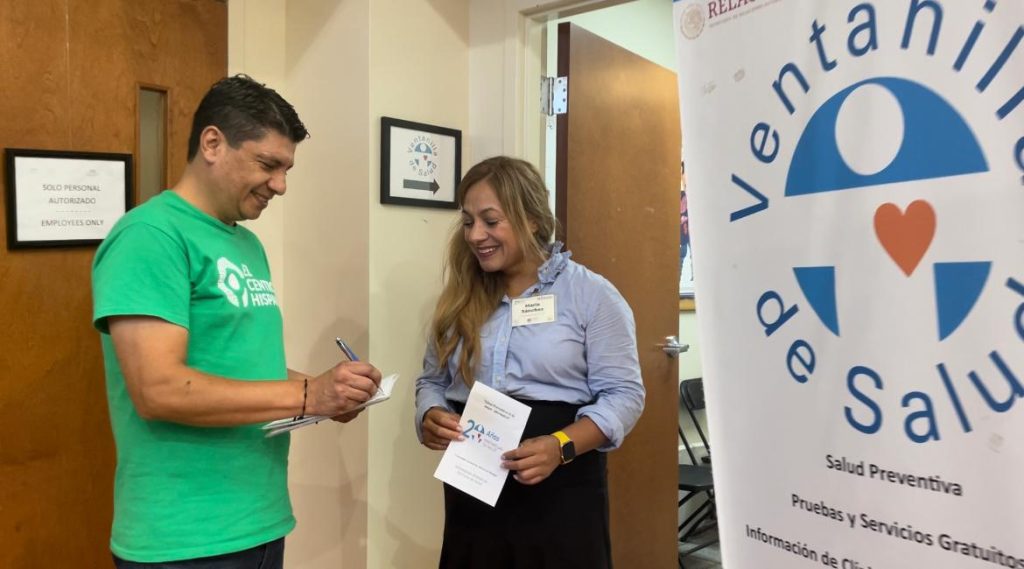 The Health Window is a program of the Government of Mexico, administered through the Ministry of Foreign Affairs and the Border Health Commission, with the primary aim of serving the community. Each Health Window is located in Consulates throughout the United States, promoting and providing health services and preventing diseases. María Sánchez, is running the Health Window at the Consulate General of Mexico in Raleigh, North Carolina. María is from Veracruz, Mexico and knows the Hispanic community needs. She is the core center in terms of strategy and operation of this program. 
More People Served
Under María's leadership, the Health Window of the Consulate of Mexico has ensured constant services, including glucose checks almost daily. She has established partnerships with UNC Healthcare and the nursing school, and also resumed partnership with Duke after the pandemic. Furthermore, María has expanded the range of services available almost daily to the public. "What I do is coordinate and make alliances with health agencies, that's what I do; and as a result, the Health Window -Ventanilla de Salud- at the Consulate of Mexico has flourished," and the numbers confirm it. From 2018 to 2023 the number of patients utilizing the Ventanilla de Salud has increased 236%, from 4,122 to 9,738.
Moreover, under her guidance, the Unidad Móvil de Salud has also increased the number of services by 345% from 741 patients in 2018 to 2,561 in 2023. "Partnerships are at the heart of what we do. The more alliances we form, the stronger we become", Maria emphasized.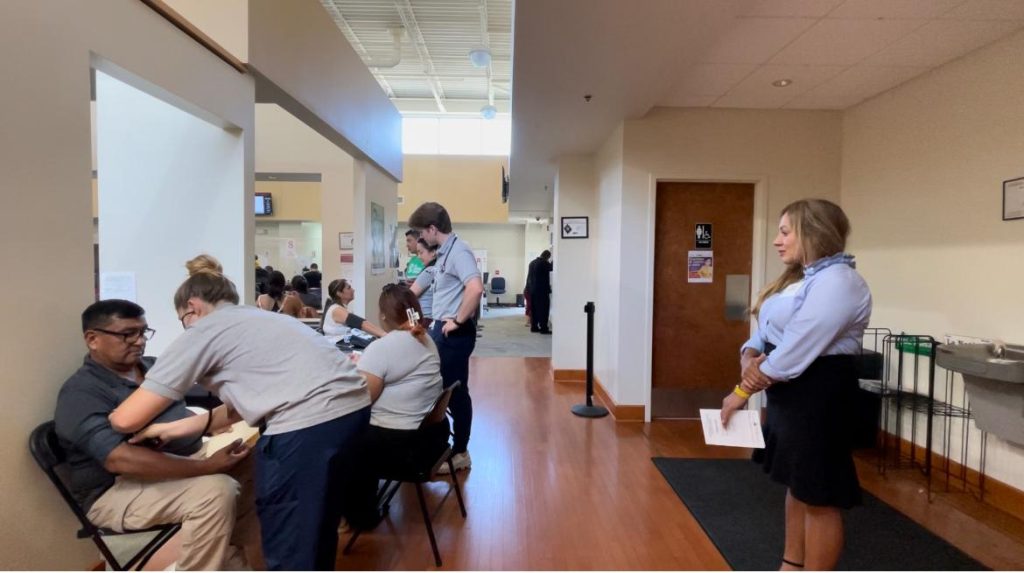 The Health Window -Ventanilla de Salud– is open free of charge to the public and is conveniently located within the facilities of the Consulate of Mexico in Raleigh, located at 431 Raleigh View Rd, Raleigh, NC 27610. No appointments are required to receive services at the Health Window, nor are they necessary for  the Consulate. The service is available from Monday to Friday from 8:30 a.m. to 5:00 p.m. No identification is required; visitors only need to complete a registration form. It's important to note that privacy is strictly respected, and data is not shared with any US federal agency. Even if a  person feels uncomfortable providing their information, the services will still be offered. Everyone is welcome at the Health Window -Ventanilla de Salud-, regardless of immigration or nationality status.