Latino-Led & Latino-Serving
We're The Oldest Latino Organization In North Carolina.
Since 1992, El Centro Hispano has actively engaged with and represented the Hispanic/Latino population in Durham, Wake, Orange, and neighboring counties.

about us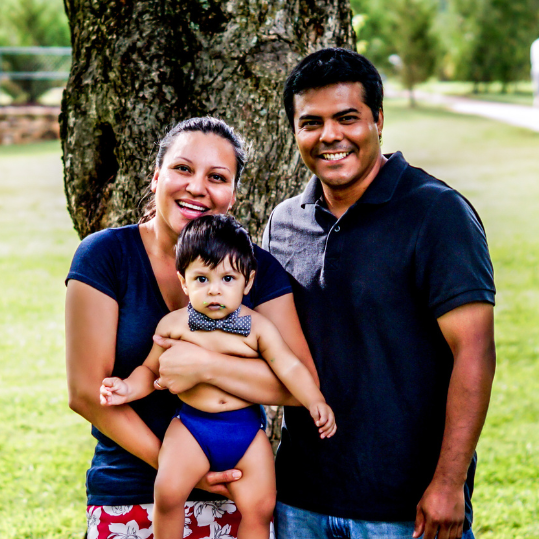 0
K+
People Served during the last fiscal year.
0
+
Programs for children, youth, and adults.
0
Years of service with three offices in the Triangle.
Focus Areas
Aims to expand educational opportunities for personal growth and development of the Latino community members, from child to adult.
Advances and improves the overall health and well-being of the Latino community
Works on the creation and strengthening of the individual capacities of workers and entrepreneurs.
With our Leadership Development, Community Development & Community Action programs,trains Latinx leaders to improve quality of life for the entire community.
Latest Happennings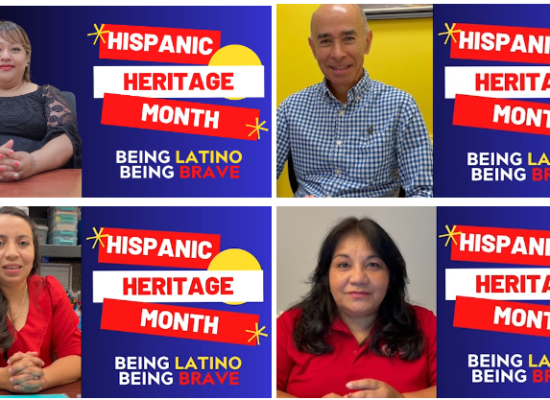 Hispanic Heritage Month, observed from September 15 to October 15 in the United States, is a significant period dedicated to recognizing and celebrating the contributions, culture, and history of Hispanic and Latino Americans. As the oldest organization serving the Latino community in North Carolina, El Centro Hispano recognizes the importance of the contributions that Hispanics, Latinos, and Latines make in the United States and around the world. BEING BRAVE is one of the characteristics of Hispanics. For this reason, we launched a campaign named Being Latino, is BEING BRAVE! dedicated to honoring that value, commitment and strength of our community. […]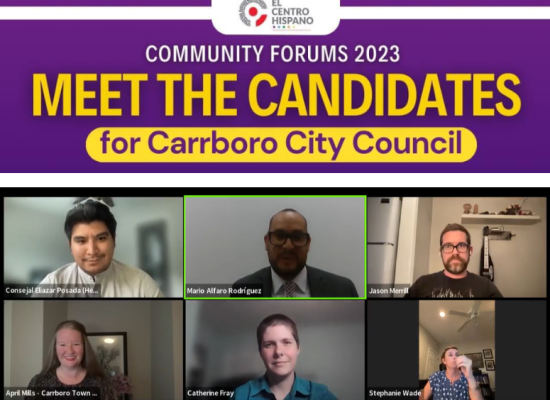 For the fourth consecutive year, Enlace Latino NC in partnership with El Centro Hispano will hold five non-partisan community forums with candidates for various public elections positions in various North Carolina cities. These forums are intended to allow the Hispanic, Latino, and Latinx community to hear the proposals and positions of the candidates on issues such as education, health, security, immigration, and others. Likewise, they will be forums where the candidates will listen to the main concerns and needs of their potential voters. "We are excited to be pioneering these types of forums in the state since 2020. We seek […]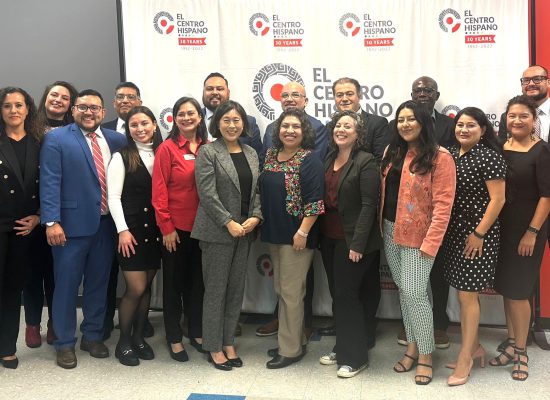 Today, El Centro Hispano was honored to host U.S. Trade Representative Katherine Tai for a significant discussion with the Latino leadership in the North Carolina Triangle area. Ambassador Tai is a distinguished member of President Joe Biden's cabinet and serves as the principal trade advisor, negotiator, and spokesperson on U.S. trade policy. The visit behind closed doors offered a chance for meaningful dialogue around the cultivation of vibrant, empowered communities, focusing on investment in community development, education for the workforce, and the promotion of expansive opportunities. It provided a unique opportunity for local Latino leaders to exchange ideas and viewpoints […]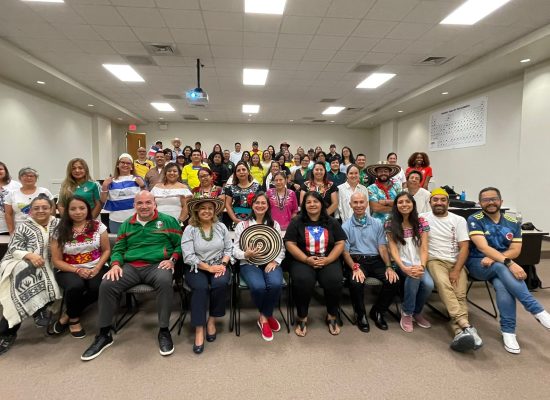 On September 1, El Centro Hispano received training for all its staff at Durham Tech. Topics such as human talent, domestic violence and how to improve our finances were some of the topics that were discussed. We hosted two guest agencies: @Shinning Light of Darkness, and @DiscoverDurham. Shining Light of Darkness talked to us about the types of domestic violence, the comprehensive support and resources they provide to protect victims of this scourge that affects one person every twenty seconds in the United States. We also had the presence of Discover Durham. El Centro Hispano participated in a focus […]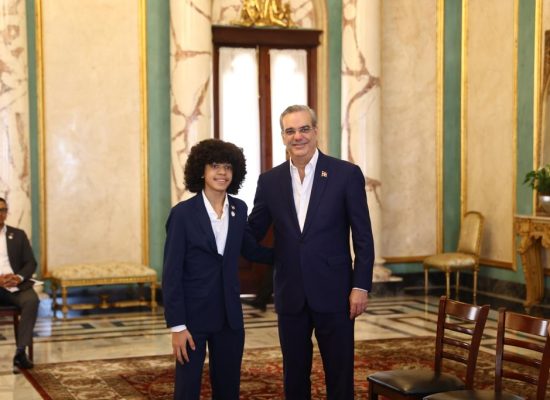 El Centro Hispano is proud to congratulate Aaron Azcona, one of our members of our Young Leader in Action program, for receiving the Outstanding Dominican Students Abroad award from the government of the Dominican Republic. The celebration took place from August 29 to September 2, in the Dominican Republic. Aaron had the opportunity to meet President Luis Rodolfo Abinader Corona and engage in a lively conversation with him in the Ambassadors Room of the National Palace. "I like the fact that there are people watching me and they are helping and supporting me in my educational journey. Having met the […]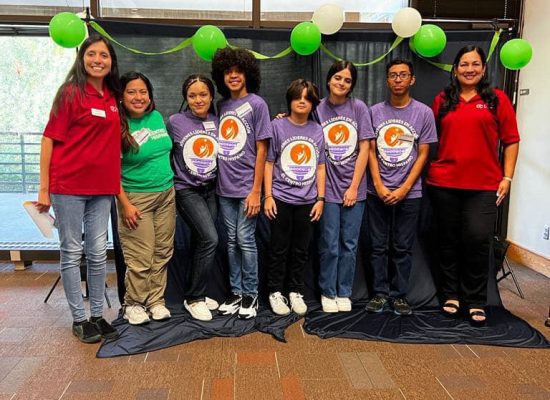 The Department of Civic & Community Participation and its Young Leaders in Action Program attended to the celebration event and presentation of the projects in which our youth were working at the Youth Health Council of Wake County. Six of our Young Leaders in Action were recognized for their contributions in bringing a message of health, wellness, and resilience during this time of the Pandemic to other North Carolina youth. Young Leaders in Action is a Program from the Department of Civic & Community Participation from El Centro Hispano with the purpose to model positive behaviors in young leaders so […]
Engage. Connect. Inspire
Support our work.
Stay Connected
October 2023
MO

TU

WE

TH

FR

SA

SU
Events for September
25
Events for September
26
Events for September
27
Events for September
28
Events for September
29
Events for September
30
Events for October
1
Events for October
2
Events for October
3
Events for October
4
Events for October
5
Events for October
6
Events for October
7
Events for October
8
Events for October
9
Events for October
10
Events for October
11
Events for October
12
Events for October
13
Events for October
14
Events for October
15
Events for October
16
Events for October
17
Events for October
18
Events for October
19
Events for October
20
Events for October
21
Events for October
22
Events for October
23
Events for October
24
Events for October
25
Events for October
26
Events for October
27
Events for October
28
Events for October
29
Events for October
30
Events for October
31
Events for November
1
Events for November
2
Events for November
3
Events for November
4
Events for November
5