El Centro Hispano is proud to congratulate Aaron Azcona, one of our members of our Young Leader in Action program, for receiving the Outstanding Dominican Students Abroad award from the government of the Dominican Republic.
The celebration took place from August 29 to September 2, in the Dominican Republic. Aaron had the opportunity to meet President Luis Rodolfo Abinader Corona and engage in a lively conversation with him in the Ambassadors Room of the National Palace. "I like the fact that there are people watching me and they are helping and supporting me in my educational journey. Having met the president was something very impressive and nice", said Aaron Azcona. "I liked being able to learn more about the culture of the Dominican Republic", added Aaron. The president expressed his pride in Dominicans abroad.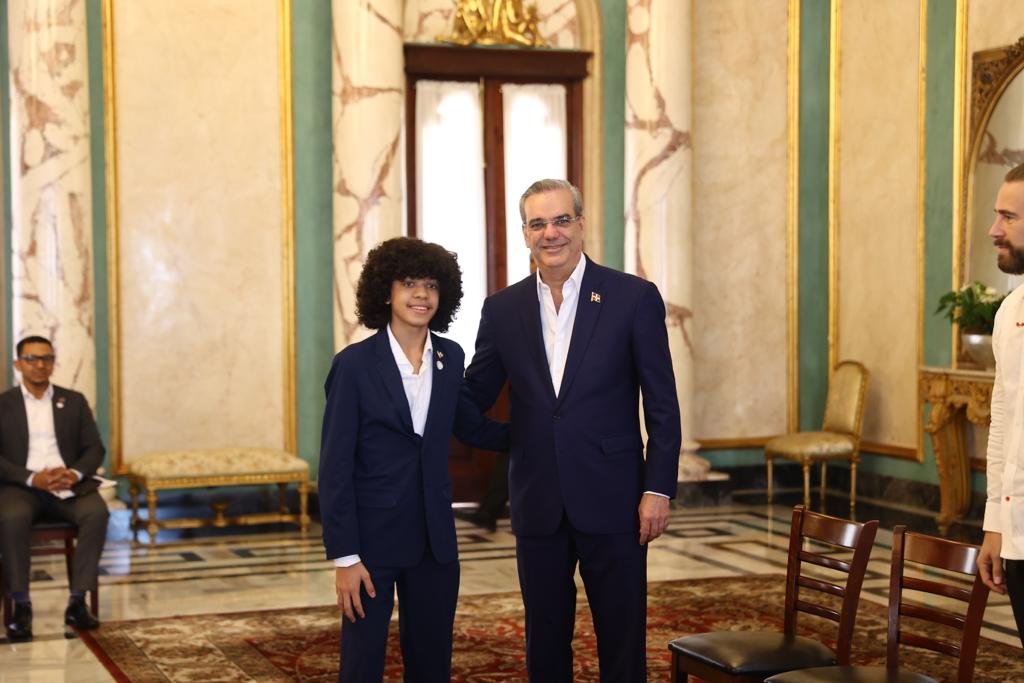 Aaron received recognition to outstanding Dominican students abroad, INDEX, from the hands of Vice Minister for Dominican Communities Abroad, Carlos de la Mota.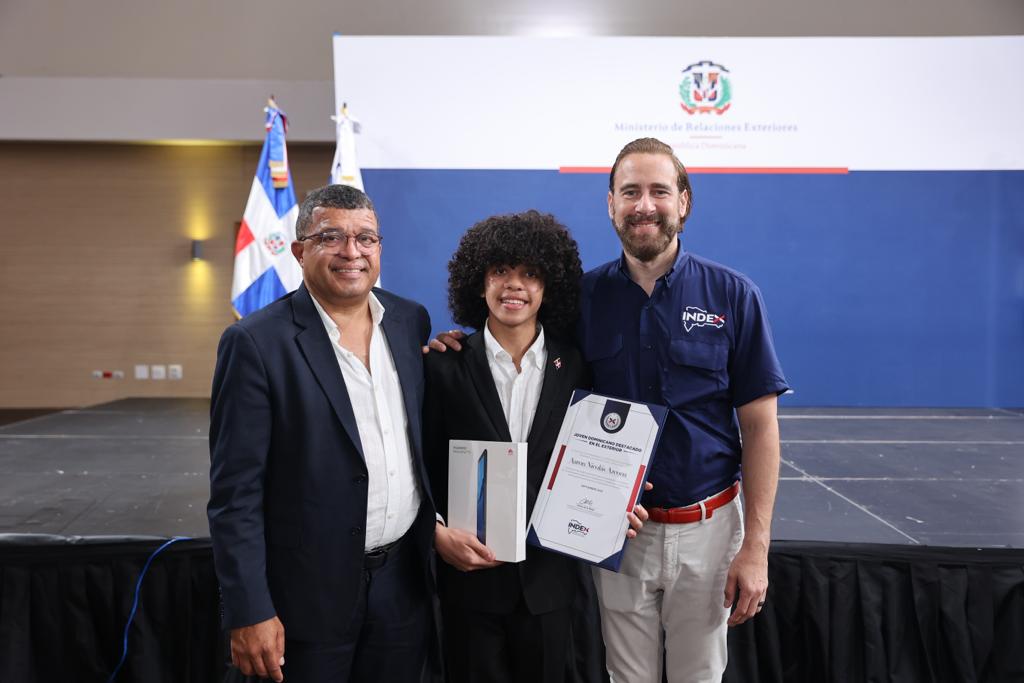 This recognition not only celebrates academic excellence, but also seeks to establish a meaningful link between these young people and their country of origin, thus honoring their roots.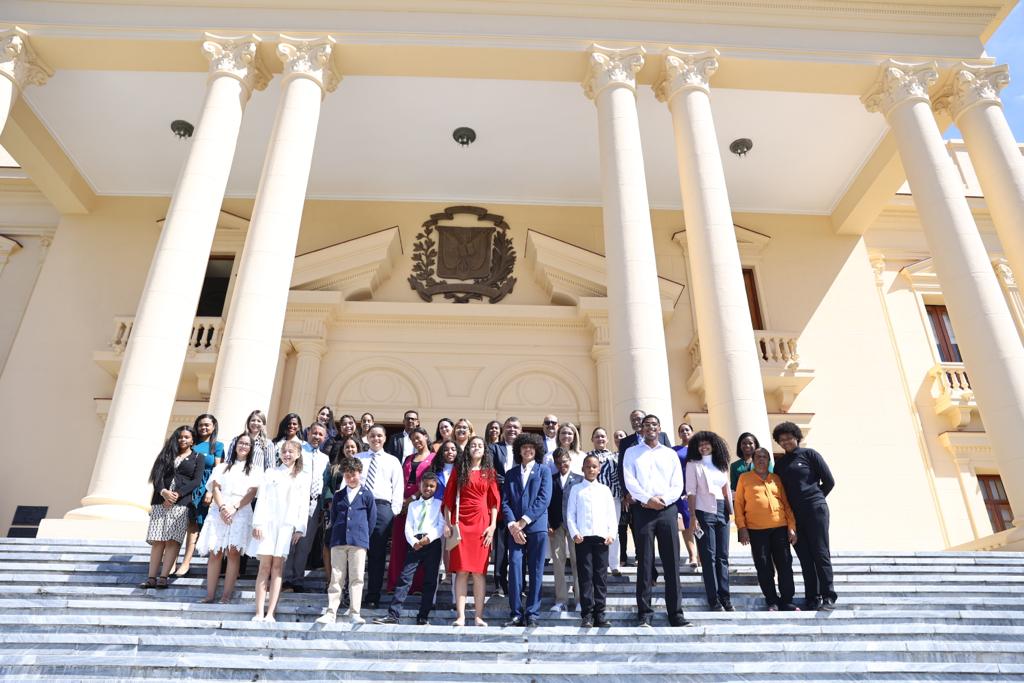 Aaron's active participation in the Young Leaders in Action program – Jóvenes Líderes en Acción (JLA)- from El Centro Hispano. This program has provided him with valuable opportunities to get involved in various events and trainings. Notable among these are the Wake County Government Youth Health Council Program and its participation in the @weareunidosus Changemakers Summit in Washington DC, to name just a few examples. His commitment and contributions in these initiatives were crucial for him to be selected and recognized in this way. This is confirmed by Mairym Azcona, Aaron's mother: "The JLA program has opened many doors for Aaron to increase his leadership. I know that Young Leaders in Action also helped him to get this achievement."
Aaron's parents, Manuel and Mairym Azcona, have been a fundamental pillar for Aaron to develop his full potential, not only intellectually, but also artistically. "We do home school with Aaron and when you educate your children from home, you wonder if you are doing it right. This achievement helps us confirm that we are on the right track. This achievement has also motivated him to want to continue studying and learning more Spanish, and becoming more established in their culture", concluded Mairym Azcona.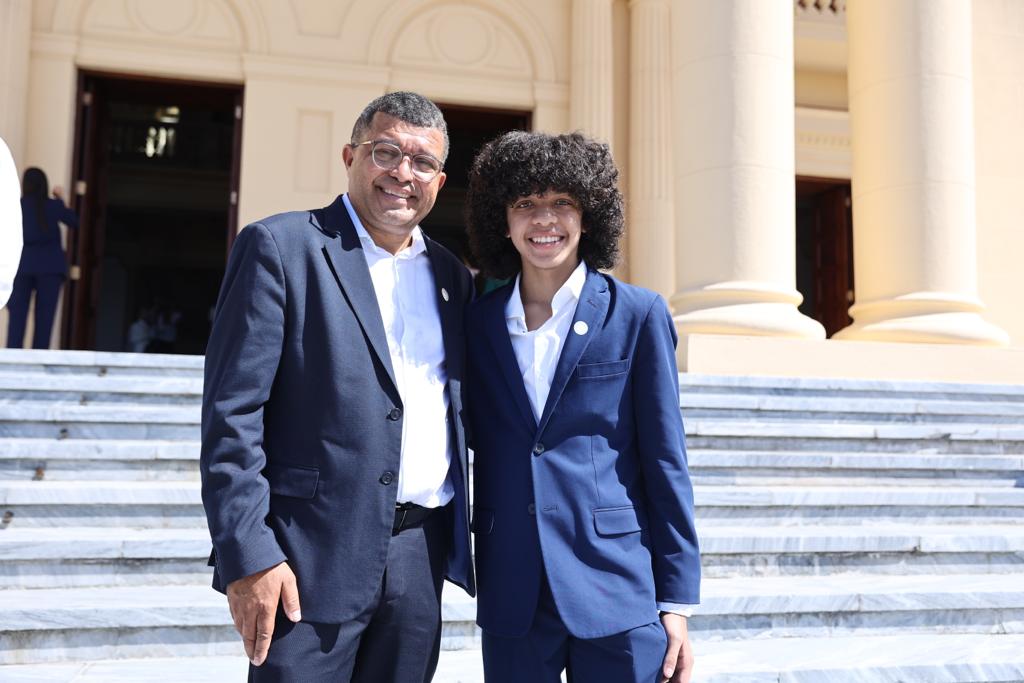 Congratulations, Aaron, for this well-deserved recognition and for representing the Dominican community, Latino youth, and El Centro Hispano family with such pride!
Lear more about our Young Leaders in Action Program from El Centro Hispano:
ttps://elcentronc.org/el-centro-hispano/senators-representatives-meet-young-leaders-in-action/
Six Young Leaders in Action recognized by Youth Health Council of Wake County