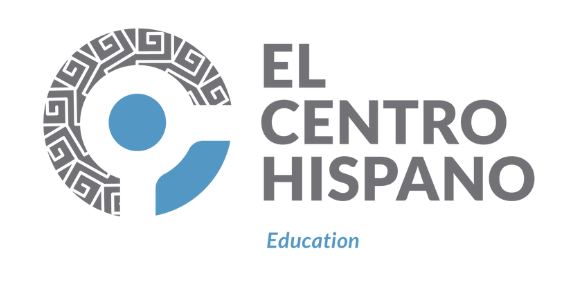 The Education Department aims to expand educational opportunities and spaces for intellectual growth and personal development of Hispanic/Latino/Latinx and other community members from child to adulthood.
El Centro Hispano's Education Department focuses on school readiness & achievement and adult education by:
Increase school readiness, performance, and achievement for Hispanic/Latino/Latinx students in K-12 grades and college.

Improve basic literacy skills/secondary or a high-school education and work skills among Hispanics/Latino/Latinx adults.

Expand the capacity of academic institutions, educators, parents, and education leaders to promote and assure the learning and achievement of Hispanic/Latino/Latinx community members.
We're always looking for amazing volunteers with a passion for mentoring students! Join us! Sign up here.
Don't Miss Citizenship Classes!
Our citizenship classes will help permanent residents pass the citizenship test given by United States Citizenship and Immigration Services. Through the program, adults learn about U.S. history and government and are encouraged to take the citizenship exam.