National Hispanic Heritage Month is a period from September 15 to October 15 to recognize the contributions and influence of Hispanic/Latinos to the history, culture, and achievements of the United States.
Although we own ourselves all 12 months, 52 weeks, 365 days of the year, this month is only a reminder to be proud and celebrate our Latinidad. As we amplify our contributions to the state and nation, we also want to acknowledge the disproportionate health and economic impact that the Latino community has faced from COVID-19.
This Hispanic Heritage Month, join us to prevent homelessness, and maintain housing stability for 100 Hispanic families impacted by this pandemic. 
Fundraising link:

bit.ly/100families4hhm

Hashtag:

#100Families4HHM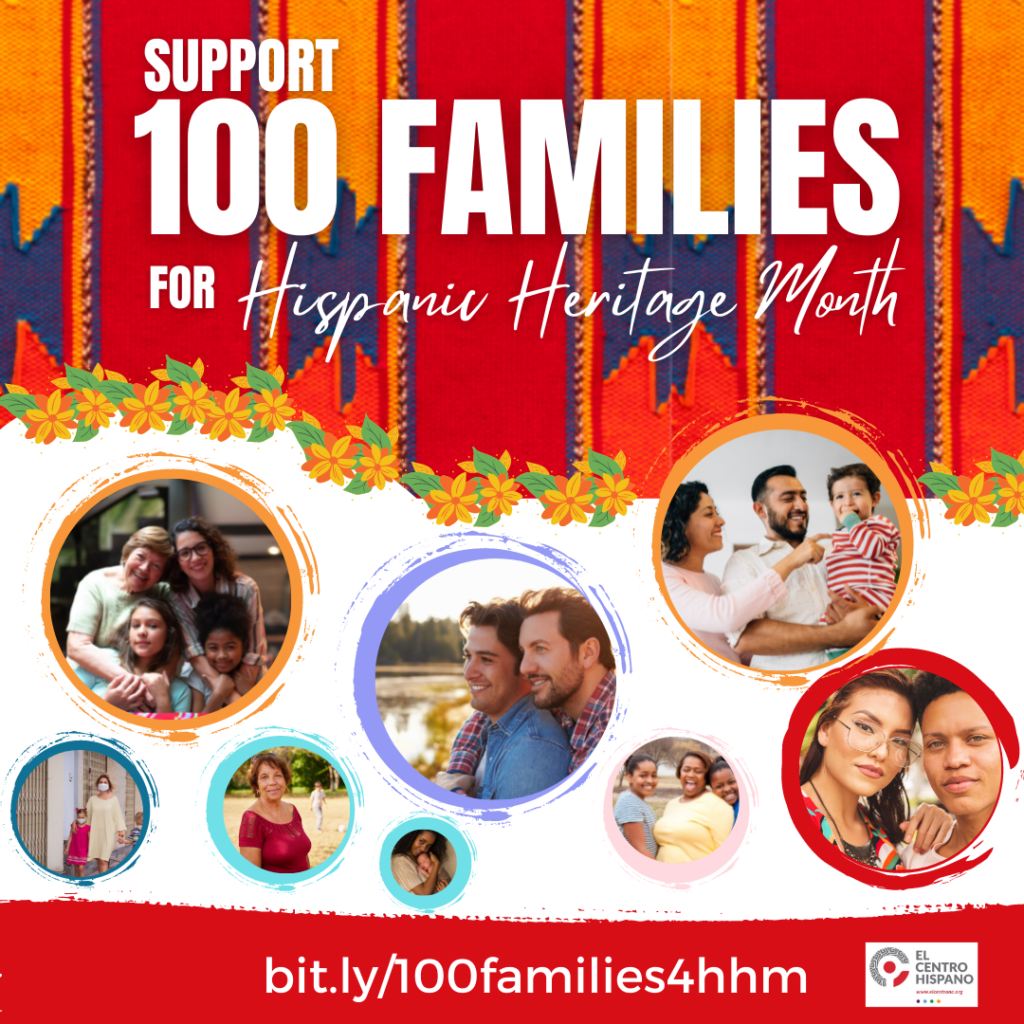 CELEBRATE HISPANIC CONTRIBUTIONS TO NORTH CAROLINA
Latinos are active participants in our nation's social and civic life.  Learn more about our community and how we are shaping the future of North Carolina and the United States.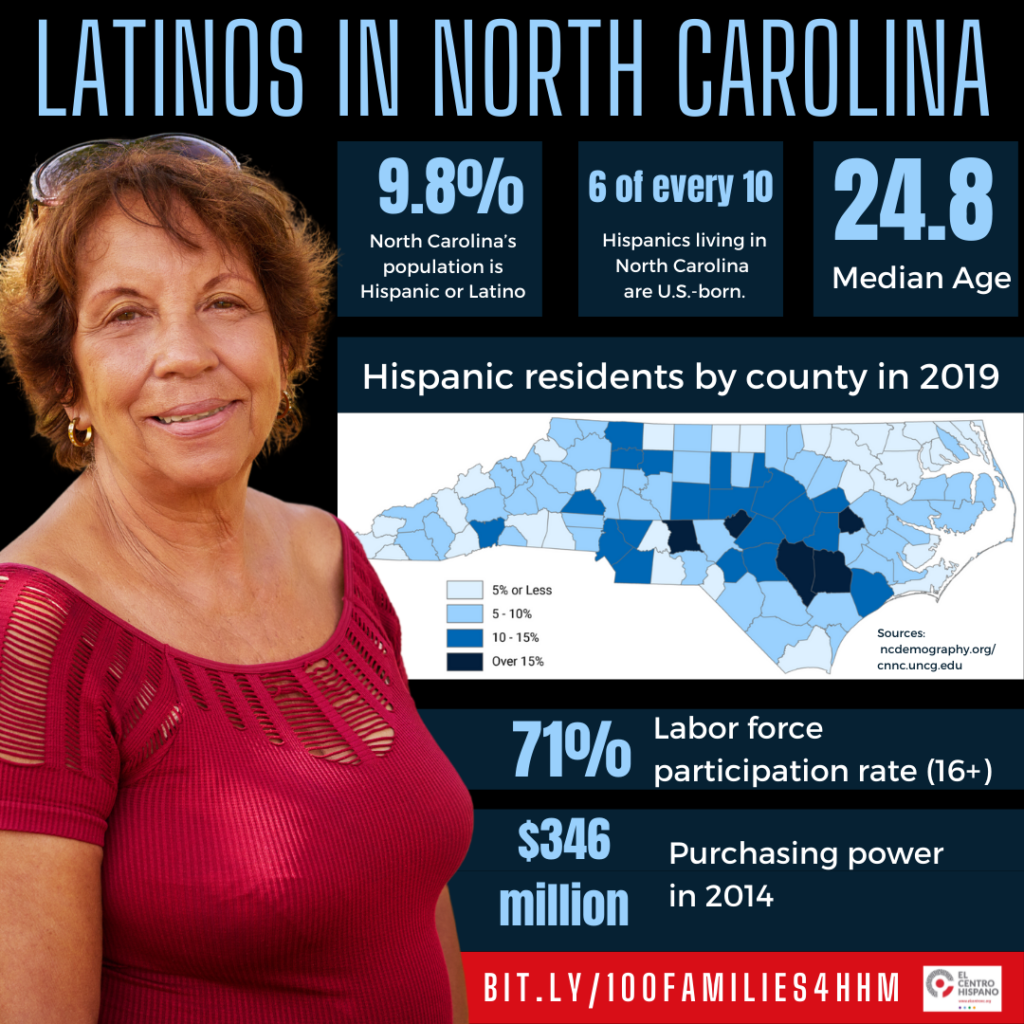 CELEBRATE HISPANIC CULTURE
The Latino community is rich in cultures and traditions. During this month, travel with El Centro Hispano's health community workers to Latin America and get to know our homelands in short videos in Spanish on El Centro's Facebook page.