On September 1, El Centro Hispano received training for all its staff at Durham Tech. Topics such as human talent, domestic violence and how to improve our finances were some of the topics that were discussed.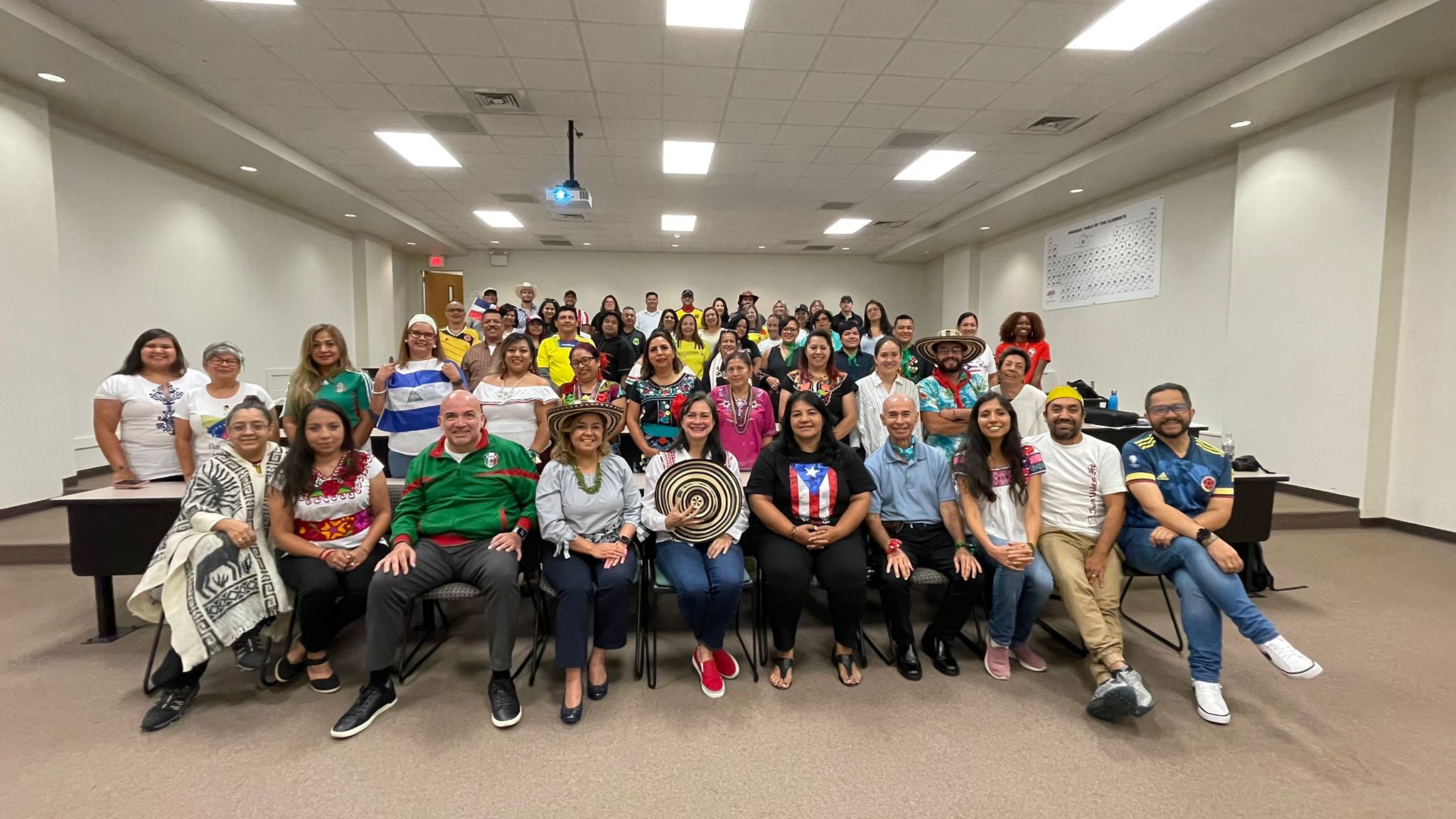 We hosted two guest agencies: @Shinning Light of Darkness, and @DiscoverDurham.
Shining Light of Darkness talked to us about the types of domestic violence, the comprehensive support and resources they provide to protect victims of this scourge that affects one person every twenty seconds in the United States. We also had the presence of Discover Durham. El Centro Hispano participated in a focus group to identify areas of opportunity to increase tourism in "Bull City"
Carlos Cordoba, an expert in finance, provided us with a training on how to improve not only our financial situation, but also shared powerful tools to achieve a balance between the economy, time management, our body and the relationships we build. Just as balance should be taken when riding a bicycle.
This meeting was also an opportunity to confirm how diverse we are in our organization. Each staff member of El Centro Hispano dressed in a characteristic garment from their country of origin. From 15 countries, our team members hail from El Salvador, Colombia, Puerto Rico, Costa Rica, Mexico, Honduras, United States, Panama, Dominican Republic, Ecuador, Argentina, Chile, Venezuela, and Peru. ?? Our diversity is our strength!